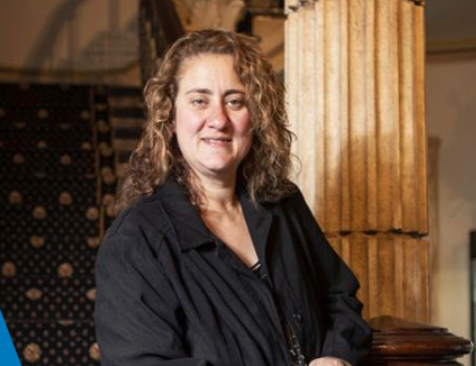 THE SARS - V C-19 VIRUS episode with this brilliant & humble Professor about what she and her team is doing with her latest research on SARS- V Covid -19 virus.
Professor Vasso Apostolopoulos is currently the Pro Vice-Chancellor, Research Partnerships at Victoria University.
She received her PhD majoring in immunology in 1995 from the University of Melbourne, and the Advanced Certificate in Protein Crystallography from Birkbeck College, University of London.
Her expertise is multi-disciplinary with extensive expertise in immunology, x-ray crystallography, medicinal chemistry, cellular biology, molecular biology. She has extensive translational research expertise with development of drugs and vaccines.
Vasso was a Chief Scientific Officer for 4Gvaccines, is on the board, and consults for, a number of pharmaceutical companies worldwide, and is the Director of VAConsulting Services. She was the head of the Immunology and Vaccine Unit at the Austin Research Institute and at the Burnet Institute; the Immunology Program Leader in the Centre for Chronic Disease at Victoria University; and is the Mechanisms and Interventions in Health and Disease Program Leader at the Institute for Health and Sport, Victoria University.
Professor Vasso Apostolopoulos is a world-renowned researcher who has been recognised with over 100 awards for the outstanding results of her research. Most notable are the Premier's Award for Medical Research, Young Australian of the Year (Vic), Greek Australian of the Year, Woman of the Year. She was named as one of the most successful Greeks abroad by the prestigious Times magazine.
Vasso was the first in the world to develop the concept of immunotherapy for cancer in the early 1990s, which today is used by hundreds of labs around the world. Immunotherapy aims to boost specific immune cells and program them to kill cancer cells; it was used by Vasso to develop the world's first breast cancer vaccine with phase I, II and III clinical trials completed. Of note, one of the studies now has long-term follow-up data showing that 20 years later those injected with the vaccine remain cancer free. It has been licensed to an Australian pharmaceutical company.
Using immunotherapy, Vasso has also developed the world's first ovarian cancer vaccine, which attracted the investment by a pharmaceutical company and has been commercialised in the Middle East. Committed to the wide-ranging benefits of immunotherapy, Vasso has applied this approach to other diseases including a vaccine for multiple sclerosis (which will undergo human clinical trials early in 2019). Most recently, Vasso's work has been awarded a research grant to develop a vaccine for type-1 diabetes. We'll chat about Covid research, symptoms and what we can do to reduce the virus.