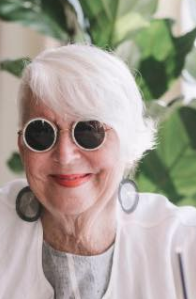 A talented and eccentric star is born Jan 1948 in the Netherlands naming her Francisca Blom. After a full and peripatetic life overseas with her family, at 8 years Francisca and family migrated to Australia 1956.
Her talent was recognised very early in her career where at just 15, she illustrated for Fashion House "Franke Stuart". with her illustrious career well on the way, her Sketches regularly appeared in Australian Vogue and Australian bridal magazines.
In 1973 whilst living in Port Moresby and in competition, Franscica won First prize in Portraiture, judged by Leonard French.
Scisca as she likes to be called, lived for long periods of time and with her adventurous nature exhibited extensively in Europe and Asia, South America and Africa.
In 1978, she studied Art at Swinburne University and Prahran Tech College.
1986, attended Monash and Melbourne Universities, gaining degrees in Politics and Social Work
In the eighties, she illustrated several children's books and has had 9 independent exhibitions and took part in several group shows in Melbourne, the Philippines and Indonesia. In fact since the 1970's she has extensively exhibited in over 40 shows that were too long to document here.
She eventually became intrigued by the beauty of Apollo Bay where she came to reside permanantly. Apollo Bays natural beauty furnished Francisca with a plethora of inspiration depicted by her my canvases becoming larger and dense with birds and flowers. She reflects, "There is nothing abstract or simple about nature. Simplicity is not my aim, nor is it my satisfaction."  Listen to this famous artist as she chats with The Wellness Couch about Mindfulness, Politics and her great adventures of life.