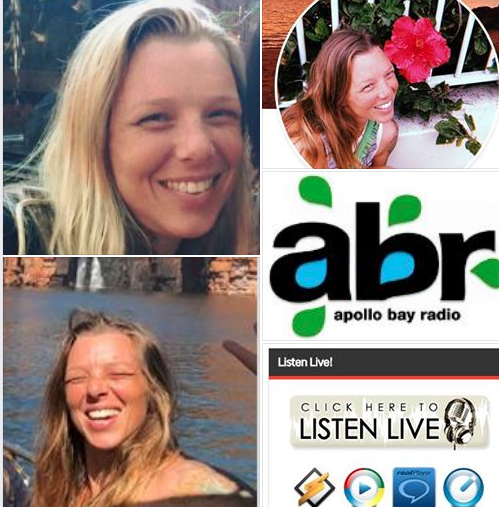 DANi AINSWORTH
The sun is always streaming from this Goddesses' face and heart. And if that isn't enough she has the talent and brains to boot. Dani Ainsworth is a powerful, dynamic and down to earth soul. Dani is passionate in her field of holistic health. Stemming from a background in marine biology (biological science majoring in marine sciences) and scuba instructing, Dani now facilitates at High Spirits Retreat, Queensland and teaches integrative Qigong in Apollo Bay, Vic.
Over the past 20 years Dani has had extensive experience offering treatments in Holistic Kinesiology (Adv. dip. Holistic Kinesiology), Kahuna Massage, Pleidian Lightwork and Reiki.
With her love of nature and healing hands, she supports people in deeply connecting to their most natural self, inspiring them to sustain a peaceful, joyful and loving existence.
Dani dreams to sail across the Pacific Ocean, restore the balance between nature and humanity and bring a better world for the next generation through healing one soul at a time.
Dani created "Ina Soul" a sanctuary in Apollo Bay where individuals can catch their breath and come back to self through co -creating for healing and personal growth.
Listen to this magical mermaid as we chat about the principles of Kahuna, mindset, energy, happiness, confidence and being positive.