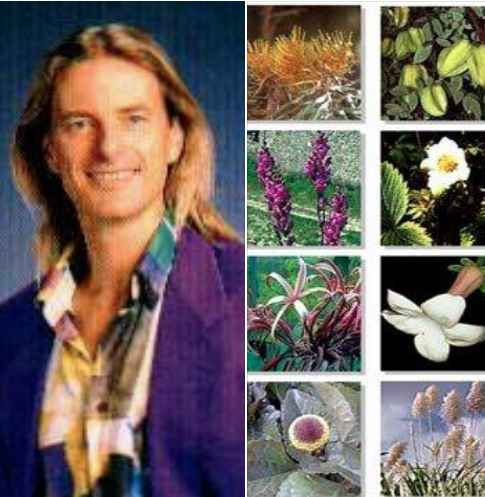 Ian White
Australian Bush Flowers Company
Ian obtained his Bachelor of Health Science from the university of NSW. For the last 40 years Ian has been practicing successfully as a naturopath and homeopath. Ian is a fifth generation Australian herbalist. Both his grandmother and great grandmother were early pioneers in researching and discovering the medicinal properties of Australian plants and as a boy, Ian spent a great deal of his time with his grandmother in the bush learning from her.
Since 1987, Ian has travelled Australia extensively, researching and developing a range of specific remedies using native flowers from diverse areas such as Northern Territory, Kakadu, Olgas, the Kimberley, South Australian deserts, south west Western Australia, Victorian health lands and Sydney sandstone region.
These remedies are used by naturopathic practitioners, medical doctors, pharmacists and other individuals to assist in healing emotions.
Ian is the author of the book Australian Bush Flower Essences and regularly contributes to well known Australian publications such as Wellbeing and Nature and Health. A regular guest on television and radio talk shows, he also taught at many leading Australian Naturopathic Colleges. He runs his own workshops on the Australian Bush Flower Essences regularly throughout Australia, North America, South America, Asia ad Europe.
I was very lucky to be taught by the best in the industry. Lucky enough to be exposed to Ian White, founder of Australian Bush Flower Essences. Australian Bush Flower Essences are catalysts to unlock your full potential, resolve negative beliefs and create emotional health and well being.
Flower Remedies are not new. The Australian Aboriginals have always used flowers to heal the emotions, as did the Ancient Egyptians. There has also been a very long tradition of use of Flower Essences in India, Asia and South America and they were also very popular in Europe in the Middle Ages. Hildegard von Bingen (12th century) and Paracelsus (15th century) both wrote about how they collected dew from flowering plants to treat health imbalances.  Enjoy this podcast from a great Australian.