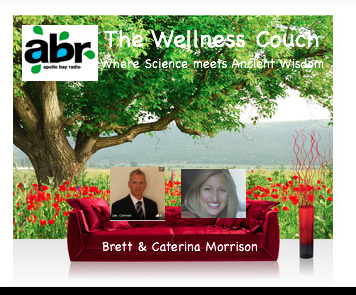 The Wellness Couch - We catch up with Fiona Grace in relation to conversations referring to #Mindset, #Quantum #Health #Multiple Sclerosis #Autoimmune issues #MTHFR #Methylation #Creating your reality especially in terms of health and of course her own exciting exciting travel and trajectory.
Fiona is a fully qualified #Naturopath with over 15 years experience, and practices using a vast variety of skills including herbal medicine, nutrition, food therapy, live blood analysis, essences, kinesiology and mindfulness.
Fiona has a special interest in supporting those diagnosed with #Multiple Sclerosis.
As a naturopath Fiona has a special interest in the link between the mind and health. She is an advanced student and a Team Leader for #Dr Joe Dispenza, and practices #meditation for a minimum of 2 hours daily. Meditation has had a hugely positive impact on her own healing journey.
You may have seen Fiona on 9am With David and Kim – #Channel 10 or on Room to Grow – Channel 31. Fiona is often asked to speak for organisations on a variety of key issues. Fiona is a widely respected naturopath with over 15 years experience, she is passionate about getting people to experience true health, where you feel a passion for life and live to your full potential.
When Fiona isn't seeing patients you will find her either travelling to a Dr Joe event, working with conscious changing businesses to improve their systems and efficiency, riding her horses, or meditating.